Athens, the capital of Greece, is a large cosmopolitan metropolis that hosts one of the largest academic and research communities in Europe.
In addition to its rich historical and cultural heritage, Athens is a major economic, industrial, commercial centre and one of the biggest economic centres in southeastern Europe. It has a large financial sector, and its port Piraeus is both the largest passenger port in Europe and the second largest in the world, while at the same time being the sixth busiest passenger port in Europe.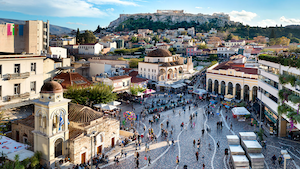 Athens is serviced by a variety of transportation means, forming the largest mass transit system of Greece. The Athens Mass Transit System consists of a large bus fleet, a trolleybus fleet that mainly serves Athens's city centre, the city's Metro, a commuter rail service and a tram network, connecting the southern suburbs to the city centre.
With equal measures of grunge and grace, Athens is a heady mix of ancient history and contemporary cool, a must-see destination for every kind of visitor.
The Conference will be held at Zappeion Megaron (Queen Olga's Av., 10557, Athens). The Zappeion Megaron is a part of National heritage of Greek civilization, designed by T. Hansen (1874-1888).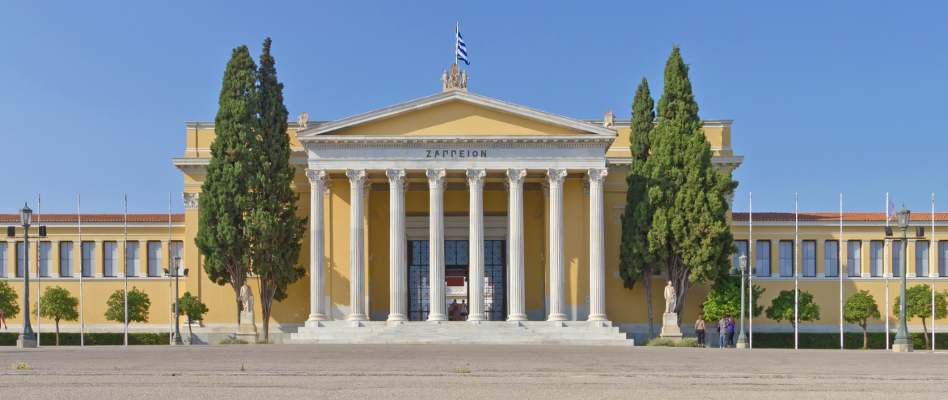 The Zappeion Megaron has been an active part of Greece's history and that of Hellenism, for the last 130 years. Cultural events of great importance take place within the precinct. The Olympia(d) and Bequests Committee, not only highlights the historical milestones related to the Olympic activities, but also to those related to the cultural identity of Greece in general.
The renewed facilities respect the place's history and co-exist in harmony with the natural environment, offering contemporary design and professional technical support.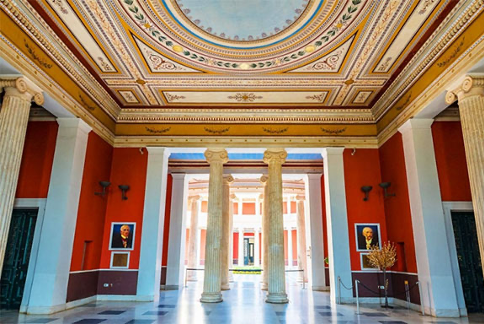 The Zappeion Exhibition Hall has approximately 4,000 square meters of space suitable for exhibitions and conferences. There are two interior open courtyards of 957 square meters each, which are utilized as service areas. Rooms 14 and 5 have two rows of conference tables with microphones and headsets which seat 80 persons. The Rooms also feature translation booths and facilities for showing videos or slide shows. The ideal visibility and the acoustics conditions in all the meeting rooms, as well as the exquisite decoration interventions by special decorators can transform the halls accordingly, resulting in the perfect place for the RSS2021 Conference in Athens.