Items Under Tag: fatigue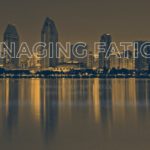 The 10th International Conference on Managing Fatigue will take place on 20-23 March 2017, in San Diego, California. This International Conference is co-organised by Virginia Tech Transportation Institute, the Federal Motor Carrier Safety Administration, the Transportation Research Board and the National Transportation Safety Board.
The theme of this event is "Managing Fatigue to Improve Safety, Wellness, and Effectiveness" and is seeking abstract and panel proposal submissions (deadline for abstracts submission: September 1, 2016) on related topics, such as: Measuring fatigue and fatigue risk, Scheduling systems and policies, Training and education, Fatigue risk management programs, Sleep health, Fatigue detection and management technologies, Operator workload, including distraction and drowsiness.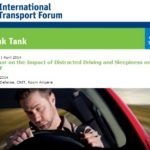 A Seminar on the Impact of Distracted Driving and Sleepiness on Road Safety, organised by the
International Transport Forum
, took place in Paris on 15 April 2014, during the Transport Research Arena Conference. The objectives of the Seminar were to discuss latest research work in ITF countries to better understand the
impact of distraction and fatigue on driving performance 
and road safety and identify measures that can help in the short and longer term in mitigating the effects on crash occurrence. The Seminar involved key stakeholders, including researchers, policy advisors, industry, police, user associations to highlight latest knowledge on these emerging road safety issues, and discuss forthcoming developments in regulation, vehicle and IT technology that have an impact on distraction and fatigue. All presentations are now available.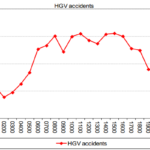 ETSC's PRAISE project, "
Preventing Road Accidents and Injuries for the Safety of Employees
" aims at mobilising knowledge needed to create work-related road safety leadership. This report aims to offer employers insight into tackling fatigue amongst HGV drivers. Fatigue is one of main risks for this group of professional drivers. Part one looks at the involvement in HGVs in collisions and collision causation factors including fatigue.