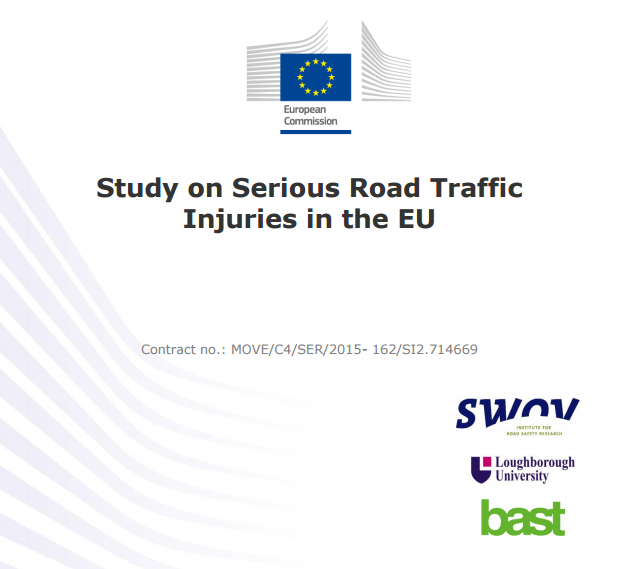 The Road Safety Unit of DG Move of the European Commission has recently released a Report titled "Study on Serious Road Traffic Injuries in the EU" prepared by SWOV, Loughborough University and BAST.  According to the European Commission, 135,000 people are seriously injured on European roads every year 

 and while the number of deaths has fallen dramatically over the last decade, serious injuries have declined at a much slower rate. It is therefore recommended in this study that the EU should set a target to reduce the number of people seriously injured in road collisions.
The new study examined real world collision data and investigation outcomes from across Europe in an attempt to boost understanding of the most common collision situations that result in serious injuries. The data reveal many of the key risk factors and victim profiles which could help member states identify the best measures to reduce such collisions.