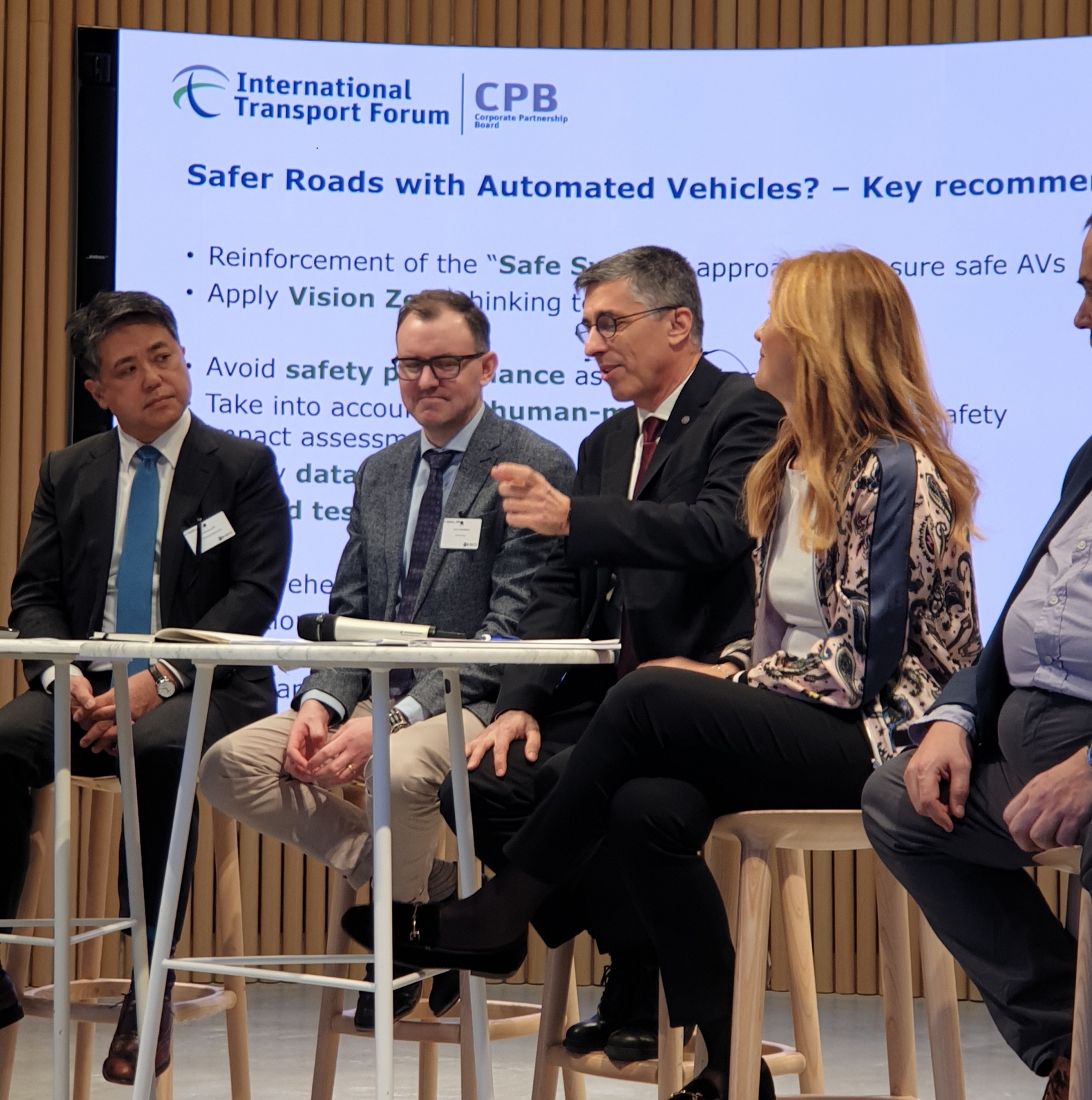 The "Innovation, Emerging Mobility Trends, and the Role of the Private Sector in Road Safety" event which was organised by the International transport Forum (ITF), the Volvo Group and the ITF Corporate Partnership Board (CPB), was held with great success on 18 February 2020, in Stockholm, Sweden. The event brought together top road safety experts, policymakers and other stakeholders which highlighted the importance of the ongoing innovative work of key global companies in improving road safety; with new technologies and data being the major catalysts. 

  NTUA actively contributed with the following presentation:

  CPB Report: Safer Roads with Automated Vehicles?