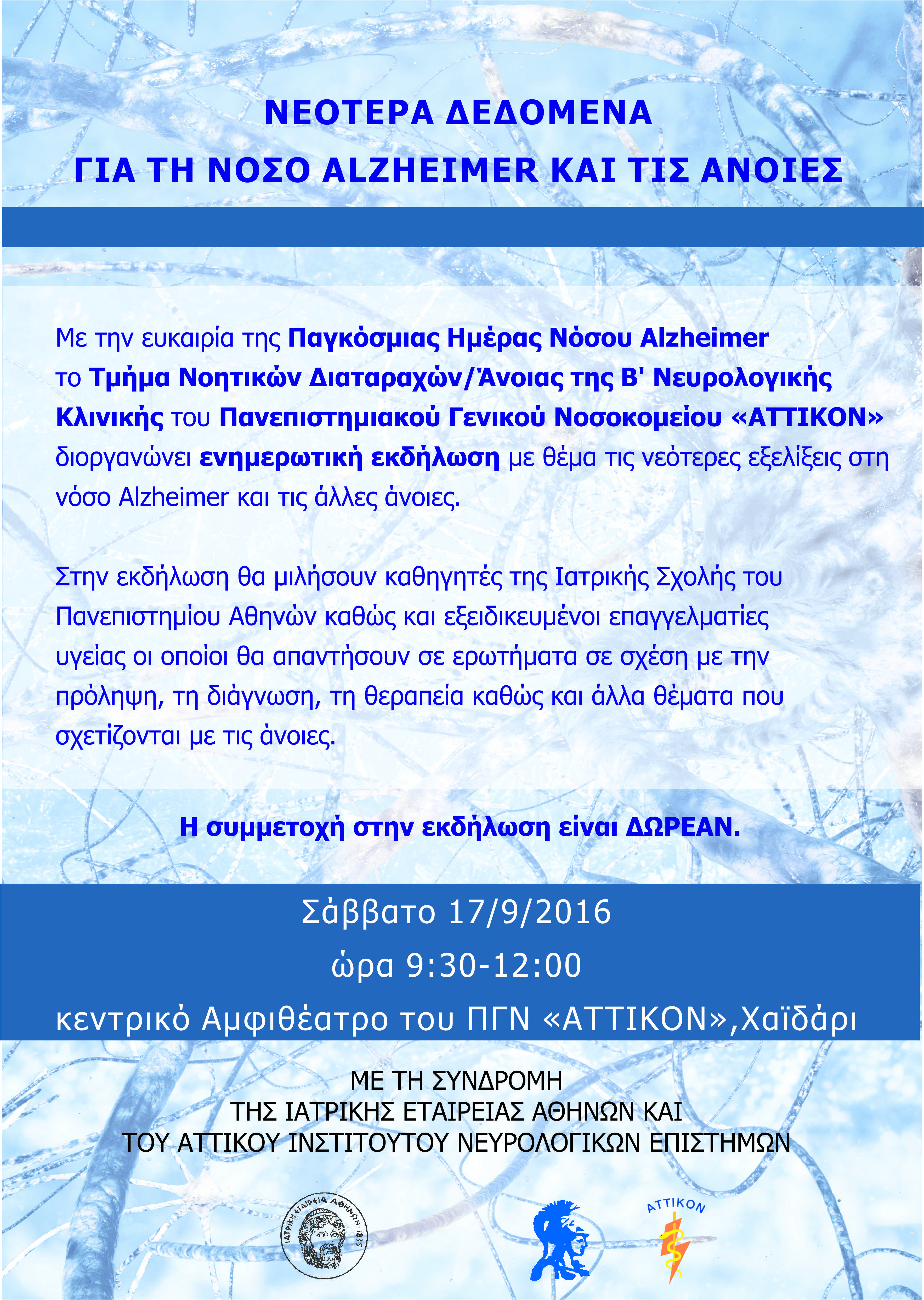 On the occasion of the World Day of Alzheimer Disease (21/09/2016), the Department of Mental Disorders / Dementia of the Second Neurological Clinic of the University Hospital "Attikon" organized with great success an informational event on the latest developments in Alzheimer's disease and other dementia diseases. The event includes speeches by professors of the Athens University Medical School and specialized health professionals who answered questions in relation to the prevention, diagnosis, treatment and other topics related dementias.
Dr. Dimosthenis Pavlou made two presentations which concerned two critical questions:

Which are the latest developments about assessing driving behaviour of patients with Alzheimer's disease?

Can we consider patients with Mild Cognitive Impairment as safe drivers?