Items Under Tag: impairment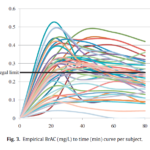 A paper titled 
'Reaction times of young alcohol-impaired drivers'
 co-authored by Z.Christoforou, M.Karlaftis and
G.Yannis
is now available at the Accident Analysis and Prevention Journal. The paper focuses on young individuals who drive under the influence of alcohol and are having a higher relative risk of crash involvement; as such, the literature has extensively investigated the factors affecting such involvement through both post-accident surveys and simulator experiments. The results suggested that
increased
reaction times before consuming alcohol strongly affect post-consumption reaction times
, while increased BrAC levels prolong reaction times, a 10% increase in BrAC levels results in a 2% increase in reaction time. Moreover, individuals with faster alcohol absorption times perform better regardless of absolute BrAC level, while recent meals lead to higher reaction times and regular exercising to lower reaction times.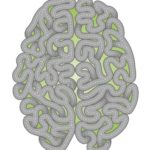 Fatigue as a road safety issue has been highlighted at the recently released synthesis of the 
European Road Safety Observatory
 as prepared by the
SafetyNet project
. Fatigue leads to a deterioration of driving performance, manifesting itself in slower reaction time, diminished steering performance, lesser ability to keep distance to the car in front, and increased tendency to mentally withdraw from the driving task. Fatigue is a major factor in a large proportion of road crashes (range 10-20%). A person who drives after being awake for 17 hours has a risk of crashing equivalent to being at the 0.05 blood alcohol level (i.e. twice the normal risk).