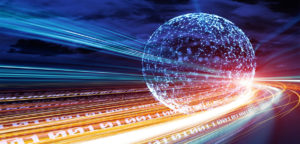 Ένα σύνολο 736 δημοσιευμένων επιστημονικών εργασιών στον τομέα των μεταφορών και συγκοινωνιακής υποδομής: 213 εργασίες σε επιστημονικά περιοδικά με κριτές, 28 εργασίες σε επιστημονικά περιοδικά πρακτικών συνεδρίων, 474 εργασίες σε πρακτικά συνεδρίων (408 με κρίση της εργασίας, 409 σε διεθνή συνέδρια και 23 μετά από πρόσκληση) και 21 μονογραφίες και κεφάλαια σε βιβλία, καθώς και 6 διδακτικά βοηθήματα, σε 500 από τις οποίες γίνονται περισσότερες από 7.000  ετεροαναφορές (i10-index: google scholar: 143, h-index: google scholar: 41, scopus: 31).
Δημοσιεύσεις σε Επιστημονικά Περιοδικά με Κριτές

Δημοσιεύσεις σε Επιστ. Περιοδικά Πρακτικών Συνεδρίων
Δημοσιεύσεις σε Πρακτικά Συνεδρίων και Ημερίδων
Μονογραφίες – Κεφάλαια σε Βιβλία
Διδακτικά βοηθήματα
Άλλες Εργασίες
---
Instructions: This cell contains shortcodes from the Types and Views plugin. They render the content of the page. You can edit the cell to style it and display other fields. Learn more about the Visual Editor Cell for Text, Images, HTML.